Employer:
Weatherford Drilling International
Desired Expertise
: Paramedic / Nurse, Rig Doctor, with valid ACLS & BCLS certificate
Experience: 5+ years
Location: India
Job Description: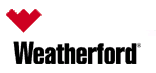 This is an exciting opportunity to join Weatherford Drilling International, the contract drilling division of Weatherford International.
The resources and opportunities available in a company with over 50,000 people in more than 100 countries are vast.
Weatherford is one of the largest oil services companies in the world. This company has a dynamic, high-energy environment where many groundbreaking and award winning advancements in oil field technology are being made.
We are currently looking for Indian National Rig Medics for our land rigs operation in India. The positions are on a rotational basis.
Job Summary:
Paramedics are trained to provide the most extensive pre-hospital care. In addition to the skills already listed for advanced first aider, paramedics may administer drugs, interpret electrocardiograms (EKGs), and place a tube into the windpipe to help
breathing, and use monitors and other complex equipment.
Prerequisite
• Holds current registration or license
• Registered nursing/paramedic/medic/medical qualification in home country
• ATLS observer and ACLS or equivalent training and certification within the last 2 years
• Self reliant with the ability to work independently and as part of a team
• Able to communicate clearly and effectively to all levels within an organisation and remain calm in emergency situations
Roles/Responsibilities
• Manage multiple acute and trauma events including stabilisation on site for up to 24 hours in collaboration with local medical provider or 'topside' medical support
• Input into decisions on medical evacuations
• Participate in emergency response exercises and major incident plans with emergency response/HSSE team at least quarterly
• Maintain in date stock of medical consumables in compliance with legal and professional standards relating to storage, dispensing, administration and disposal
of approved medications
• Ensure correct maintenance of medical equipment and check function regularly
• Maintain the clinic/hospital and triage area
• Put clinical processes in place according to professional and legal standards
• Maintain a professional profile
• Keep up to date with industry and legislative competency standards
Applicant Requirements:
In order to apply for this position, applicants MUST meet the following criteria. If your resume does not match these criteria, you will not be able to apply for this position.
Location: Southern Asia
Apply Now